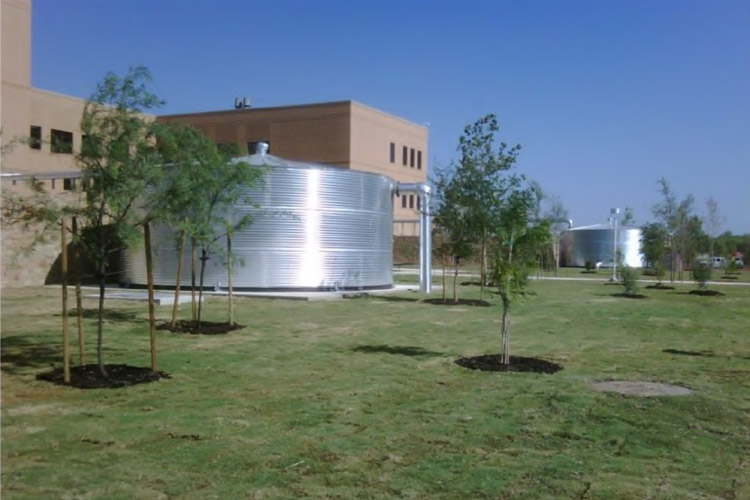 CONTAIN Water Tanks Inc. Is the manufacturer of high capacity Liquid Storage Tanks consisting of pre-rolled and pre-punched corrugated steel panels. Our tanks can also include a geo textile pre liner, NSF 61 approved flexible geomembrane liners, several available fitting sizes, and various tank roof design options. Contain Water Tanks Inc. series Water Storage Tanks are fully engineered products for industrial, irrigation, agricultural, fracking, mining, and many other applications.
Each tank is manufactured in our facility to meet specific project site specification. Once completed each tank is built onsite and anchored to concrete or to sit on a compacted sand foundation.
For some more details about CONTAIN'S series of Water Tanks, read more about us.
We've been building water tanks for industrial applications for over 20 years, whatever your application - Contain has a solution for your water storage needs.
---